Hi,
I would like to share with you really colorful canvas, I stepped outside far far away from my confort zone and I tried to make something little bit crazy. But why not craziness in art can be great relax.
How to: Cover whole canvas with white gesso, through any ScrapFX stencil apply any kind of structure paste, dry after each step.
Take different washi tapes and glue it here and there and lightly cover them with gesso.
Take ScrapFX stamps and different Distress oxide inks and stamp all over canvas, just let borders white.
Glue main photo, colour chipboards, glue them and make tons of splatters.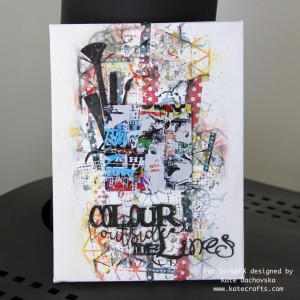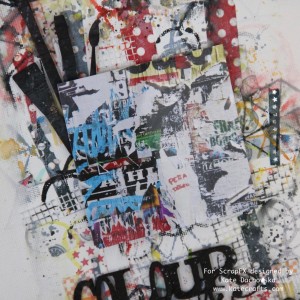 Have a nice day
Kate Dachovska
material:
white gesso, Plaster paste, stencil, Distress oxide inks – Candied apple, Spiced marmalade, Squeezed lemonade, Black soot, Stormy sky
ScrapFX