Hi,
for today I have for you 2 cards. This blog post is very special because we have (me and me colleagues in Pink and Main design team) honour this week to cooperate with Rinea – Not an ordinary foil . During whole week my colleagues from Design team will inspire you on Pink and Main blog with many nice projects because combination of Pink and Main products and Rinea foil is really awesome and we had great fun during crafting.
For my first card I used awesome Layered Stripes Dies – I die cut white card stock and foil – Haunted Foiled Paper Variety Pack . And also Warm Hug stamps and Warm Hug Dies. Penguin is stamped with Versa fine onyx black and coloured with Kuretake Zig Clean Color Real Brush. For sentiment I used Stitched Rounded Rectangle Dies. It is quite easy card but I love all layers on it.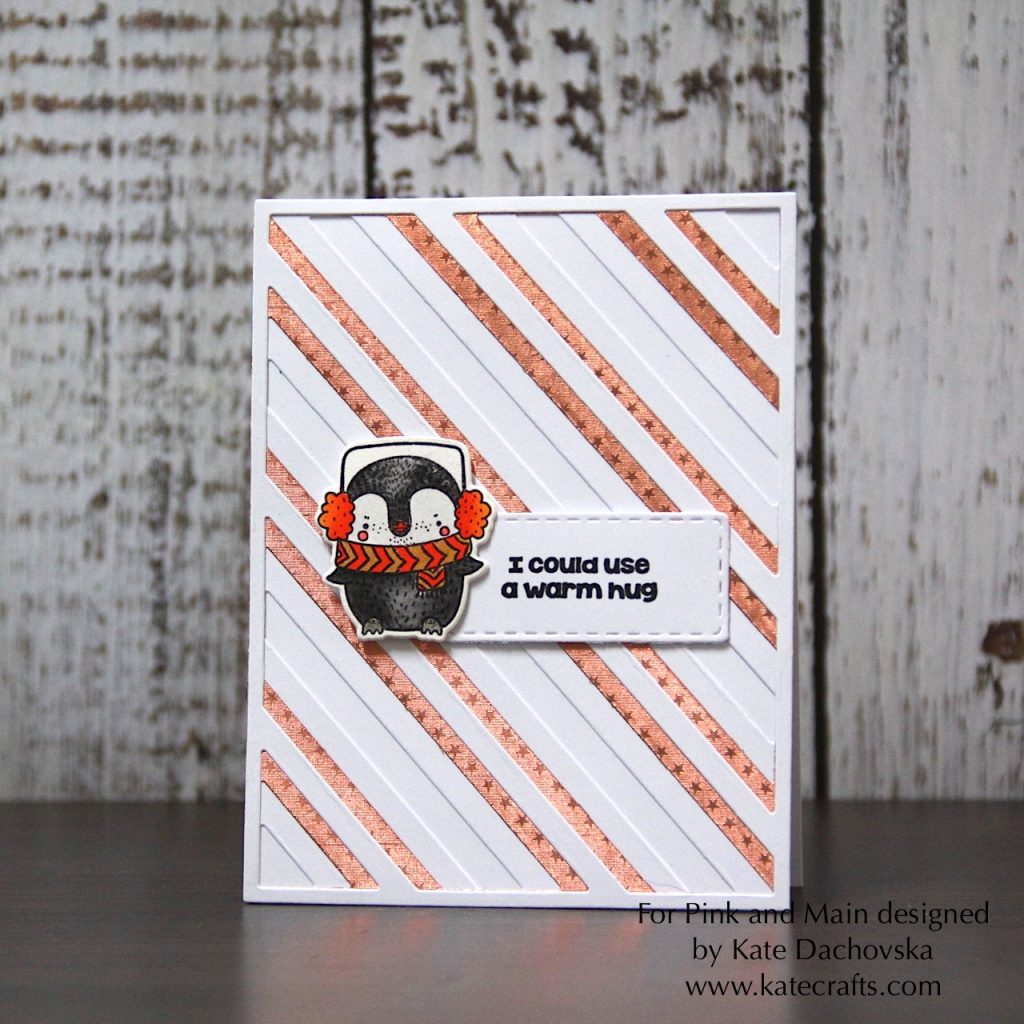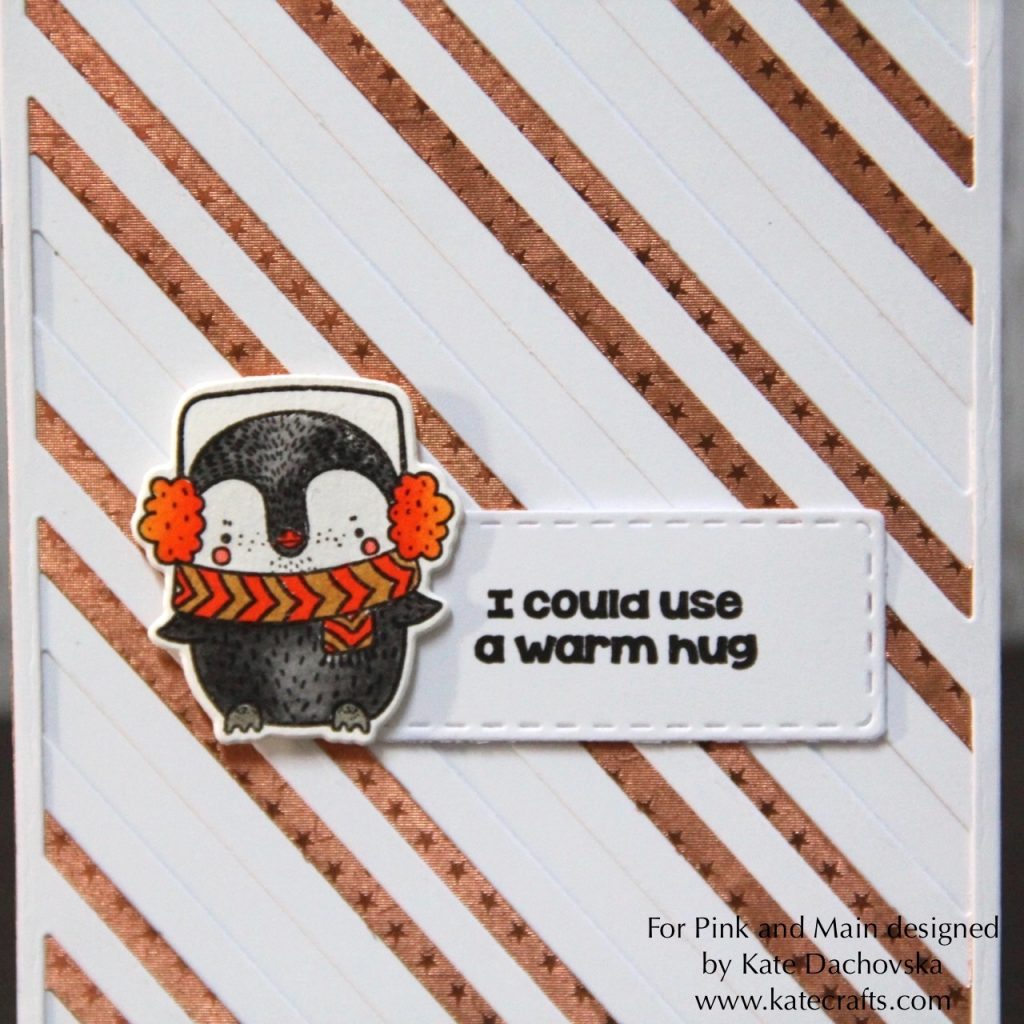 My second card is mini card. I used Flurries stamps and Flurries dies. From Rinea I used Ruby/Gold Glossy Foiled Paper. 
And Ghost ink .Please click to THIS LINK where is nice clear description of how to use Ghost in on foil. It is such cool technique! For sentiment I used Stitched Rounded Rectangle Dies. As you know I love to make simple cards as this is.
I hope you are ispired and you will try some awesome products from both firms.
Have a nice day
Kate