Hi,
today I have for you tons of inspiration. I played with new bow dies and new papers and I had really fun!
I used Jolly paper pad and Small Bow Dies,  Medium Bow Dies, Large Bow Dies. And also Layered Stripes Dies. All my cards are very simple and you can make them too. Inside three of cards I stamped sentiment from Christmas Verses stamp set.
This card is super easy. I made three bows and glue them to card base. I do not like glueing bows with liquid adhesive, my tip is to use glue dots, it is easy, you can repair bad glued bow very quickly and it is firm.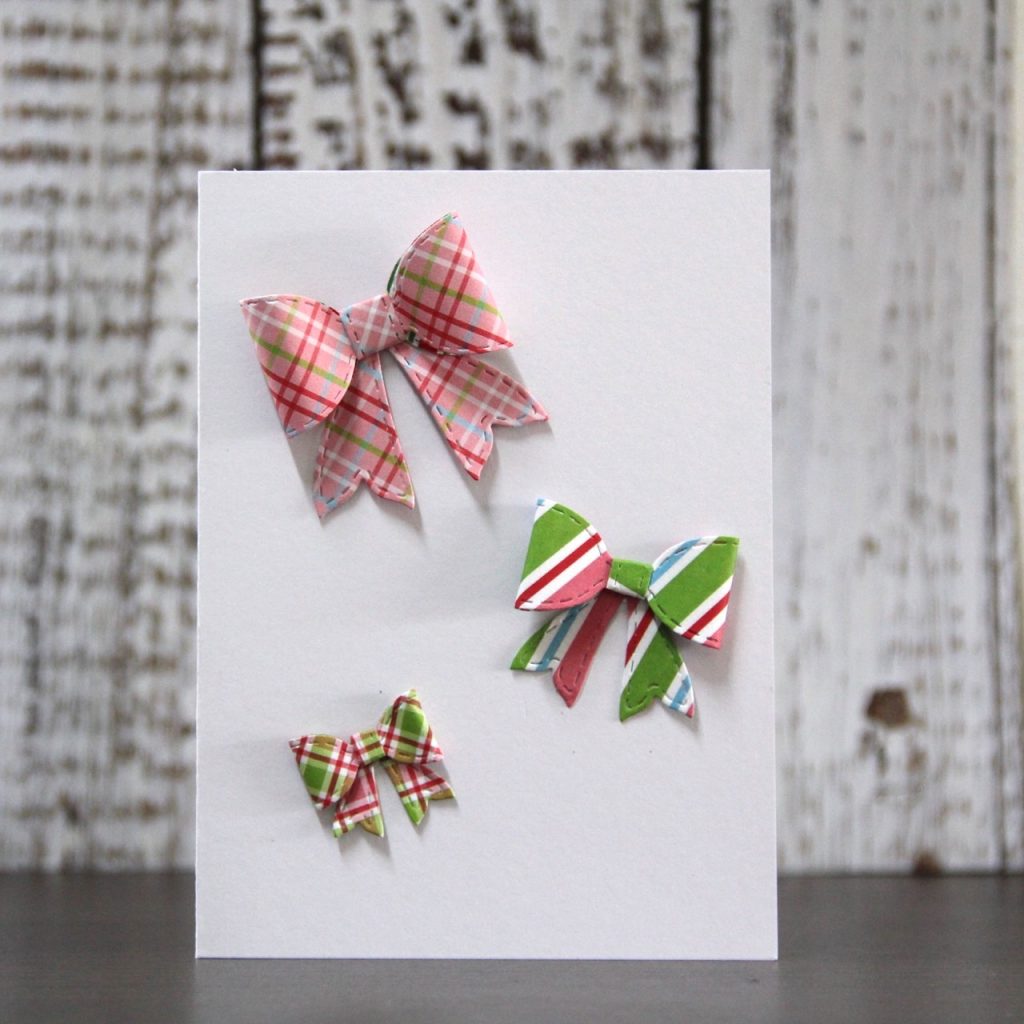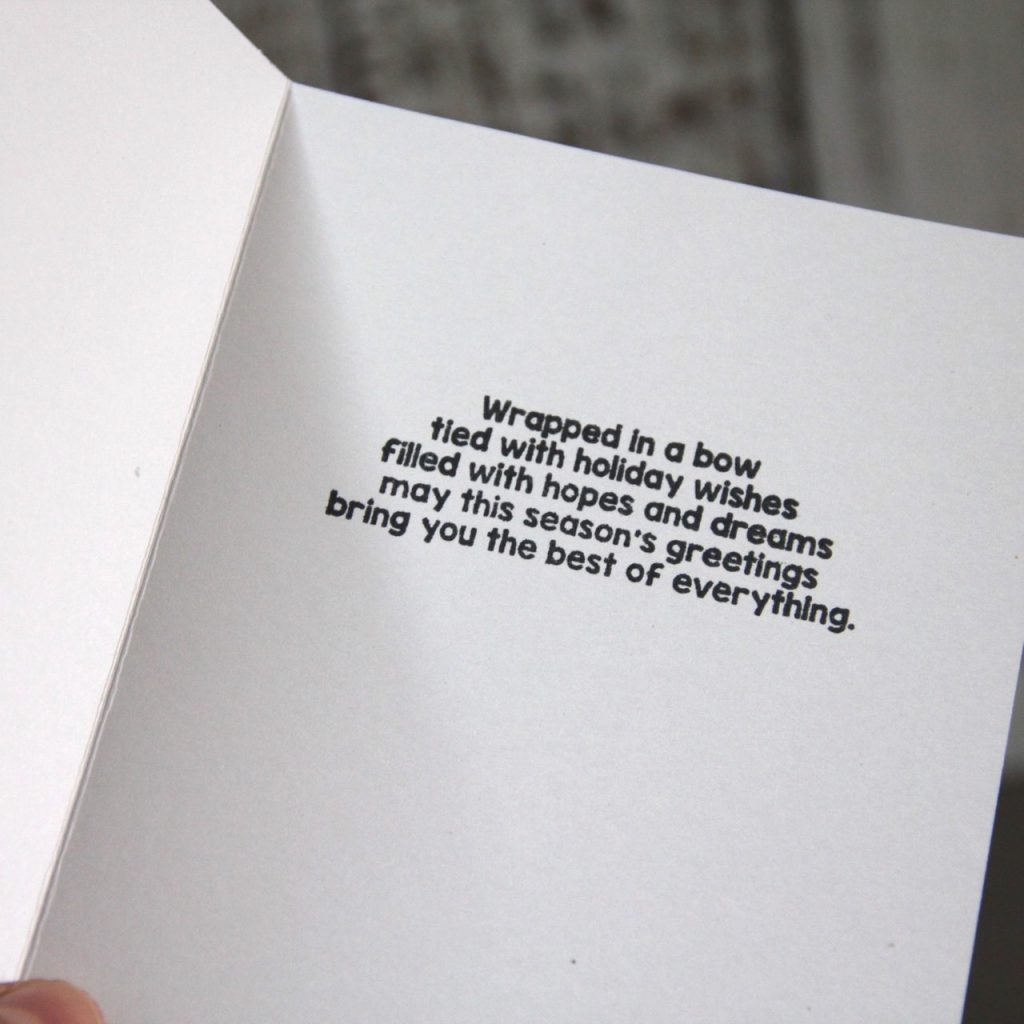 2. Here I die cut 4 rectangles to make present  – I used – Stitched Rounded Rectangle Dies – than I cut stripes from patterned paper to make bow around present and I glued prepared bow. Easy, fast and nice card.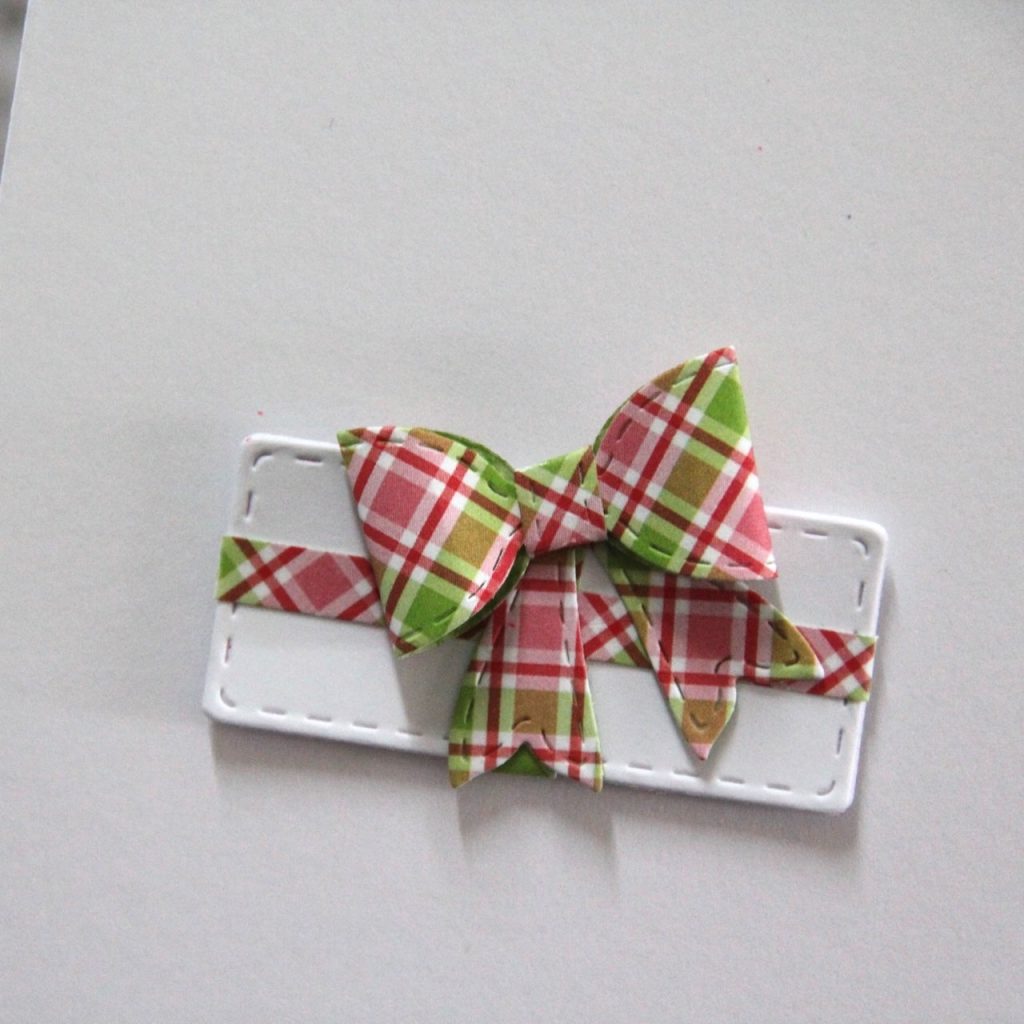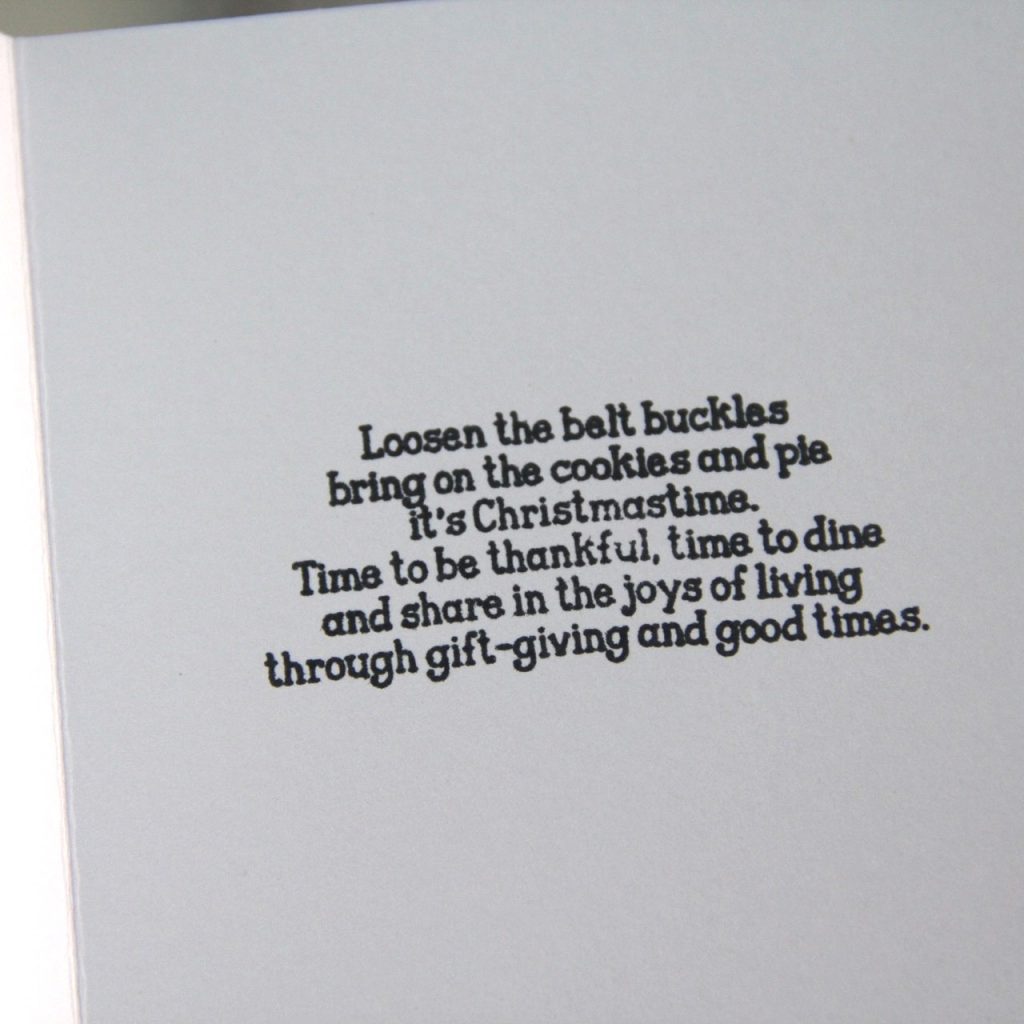 3. Here I made small shaker card – my shaker is present and bow is glued on it. I think it is another original idea how to use bow dies. For present I used Stitched Rounded Square Dies.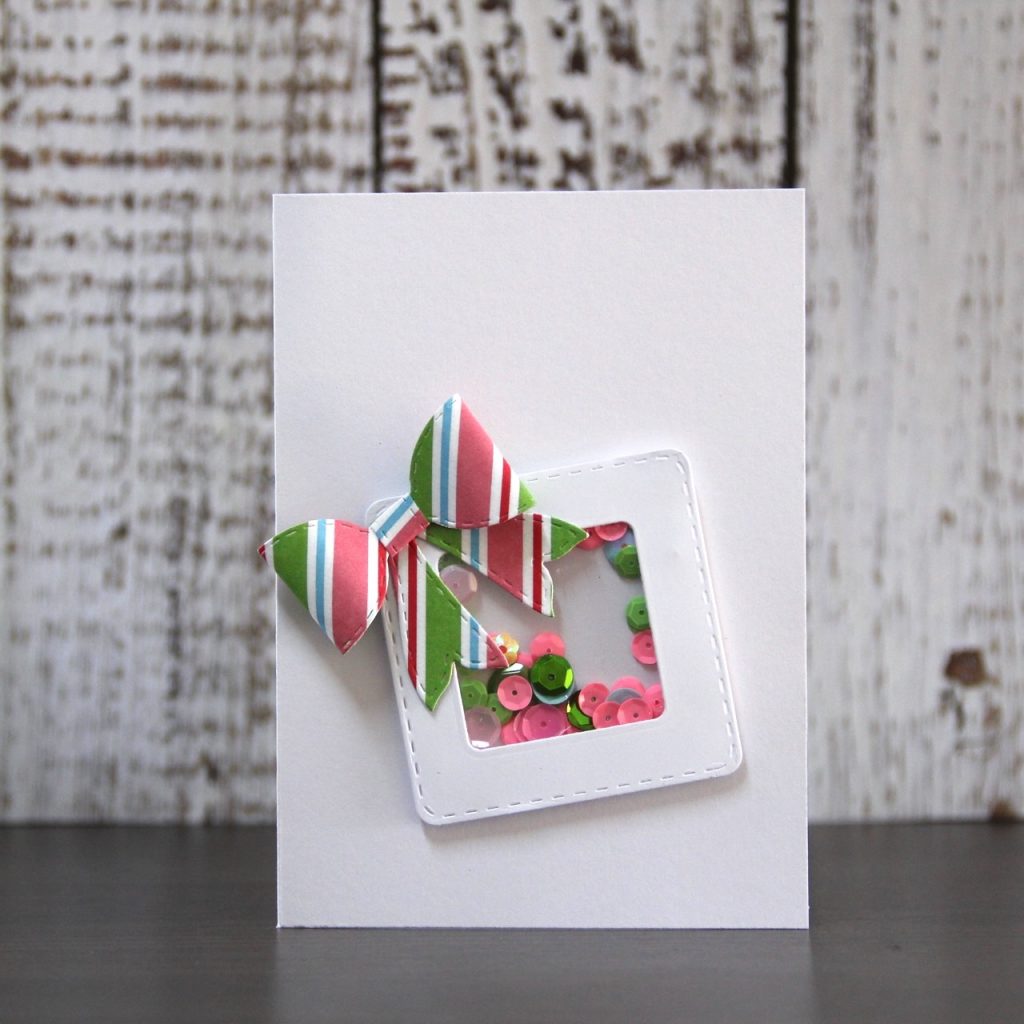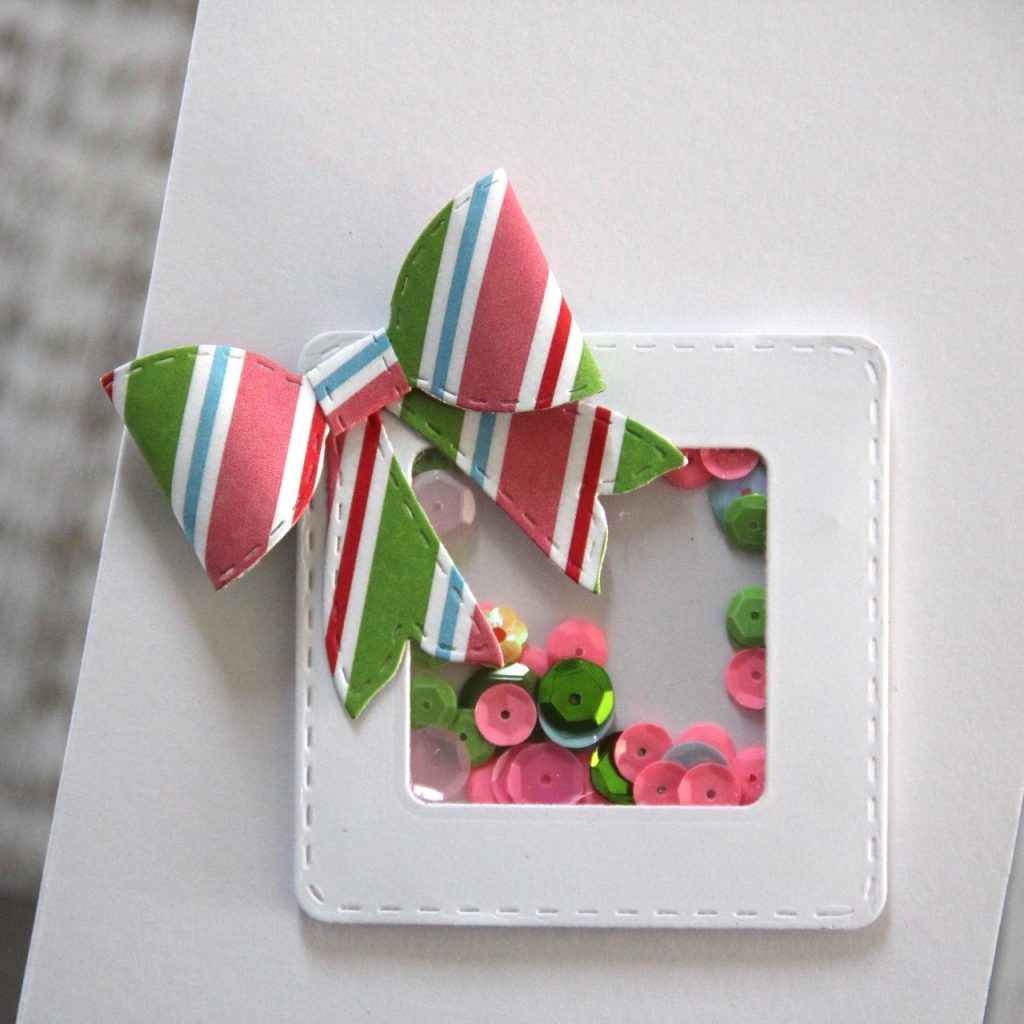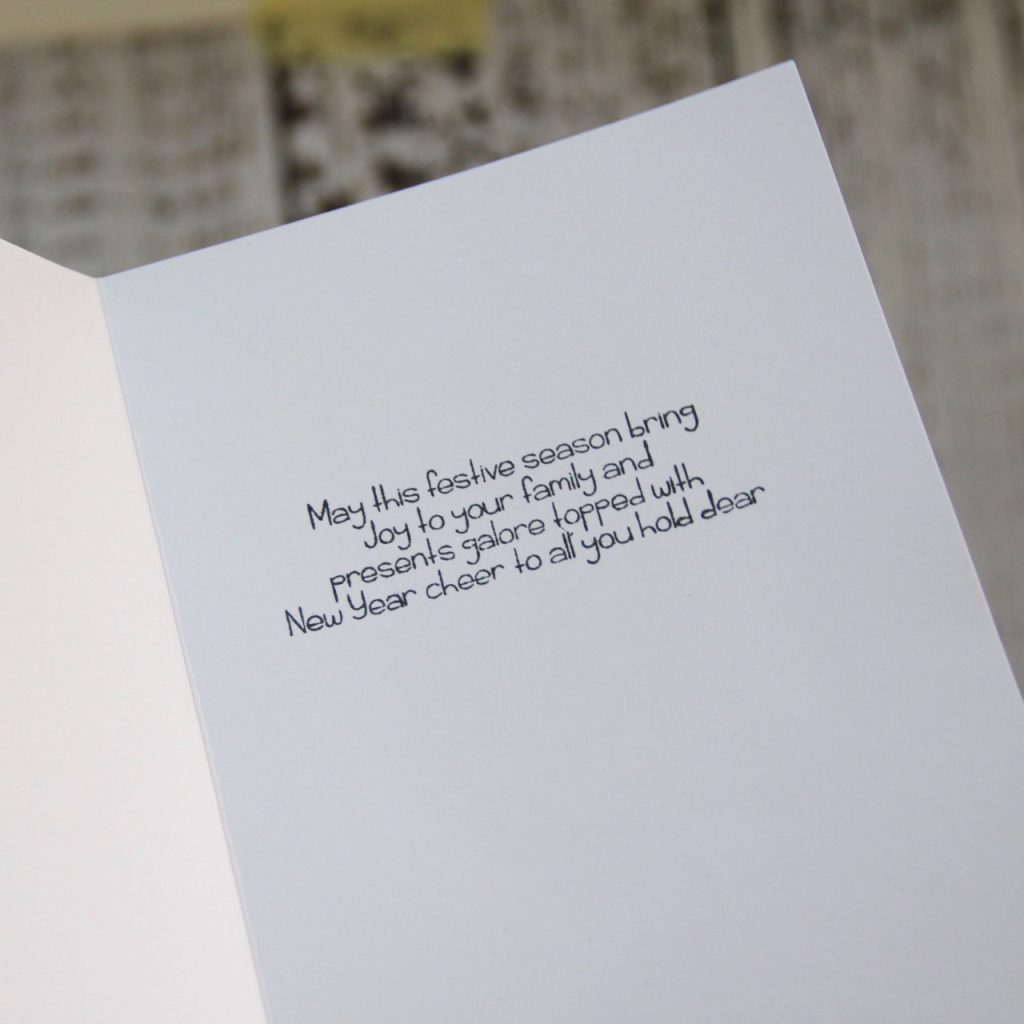 4. And my last card is made of many die cuts. I absolutely love Layered Stripes Dies – with just white paper I die cut background and than I made presents the same way as in card nr 2.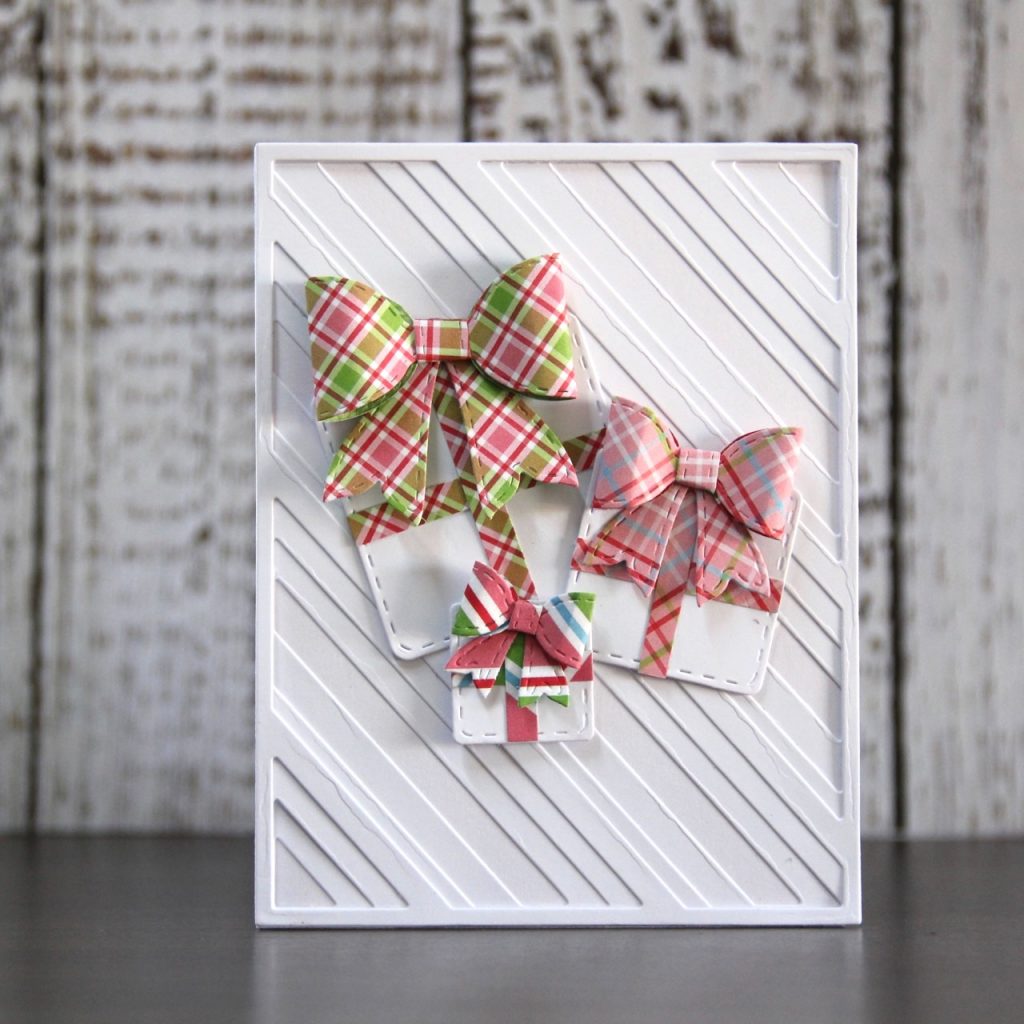 I hope you like my cards and you will try to make some of them.
Have a nice day
Kate