Hi,
sometimes I colour Gorjuss images just for fun and let them wait for its time. This Gorjuss was waiting few months and finally I had idea how to use it. So here it is – I made art journal. My first art journal with Gorjuss and I have to say I love it. It was great fun to create something different.
For background I used 7 dots studio papers.
Medias – Finnabair: 3D matte gel, Heavy gesso, Modeling paste
Izink 3D texture paste – caviar – great paste not only for paper but also for fabric!
Of course I played with Brushos on my background – I used – Purple, Violet, Alizarin Crimson
Color Philosophy inks by Prima Marketing – Hot lips, Brunch Sangria, Hydragea Petals
7 dots studio stamps – life love laugh (I am not sure if they are available now, it is from older collection)
other material: white Ecoline watercolour, Derwent graphic pens, Gorjuss stamp by Docrafts, Versa fine onyx black ink, watercolour pencils, watercolour paper, TCW stencil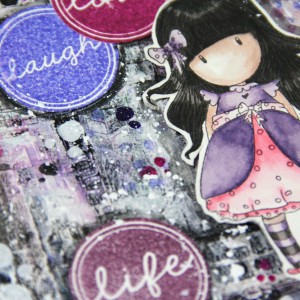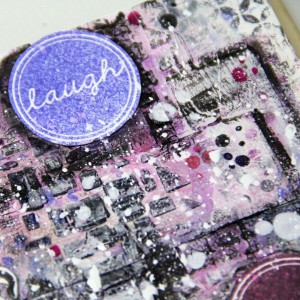 Have a nice day
Kate