Hi,
this canvas was made for Mixed Media Place March challenge . Here is inspiration.
I found in my photo stash one photo from last year. On photo are trees in our garden, I took it just with my iPhone. It was one magical summer evening.
I decided to make canvas without any stamp, any stencil, any paper flower and with minimum embellishments. I wanted to have really rough structure on it. I stared with White Gesso, than I applied black and white sand paste. Of course between each steps I used heat tool to speed up drying. Than I glued prepared moulds (cheap made in china moulds are perfect for mixed media, I use Clay Craft air dry polymer clay and also light concrete). Than I added here and there Golden Glass bead gel and Extra coarse pumice gel. Also some Finnabair glass beads and mica flakes. For colouring I used Prima Water Soluble oil pastels with combination of Izink inks and one colour of Lindys Stamp Gang spray. It is really deep colour mixture 🙂 Finally I used DecoArt media Crackle Glaze – I applied it almost all over canvas. I think that this crackling effect is really cool. Chipboard is white embossed Scrapiniec chipboard.
I really enjoyed creating this canvas 🙂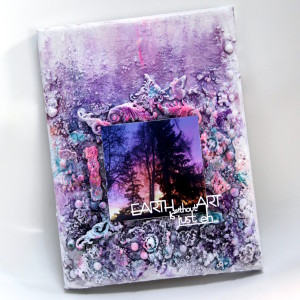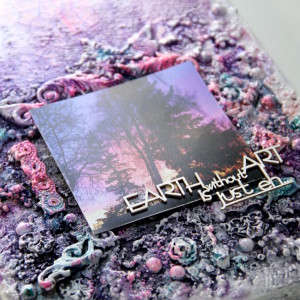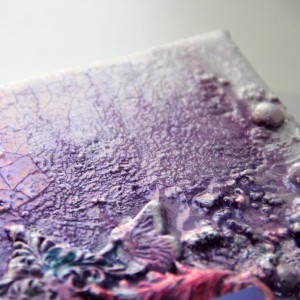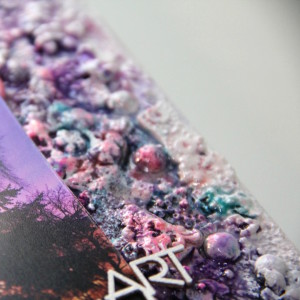 Kate