Hi,
I was last weekend  in Wroclaw at scrapbooking meeting and I took classes with amazing teachers. I spent there great time with my friend Lenka and Beata and Waldemar and all girls in classes. From the first class I did not finished my album yet so I do not have photos of it.
Class with Olga Heldwein – her blog is here – was amazing. Olga is super talented girl with many great ideas. We made mixed media canvas. We used medias from 13arts, I finished my canvas at home – I add some stamping with Prima marketing stamps and more flowers and more colour with Lindys stamp gang sprays.
Here are some details.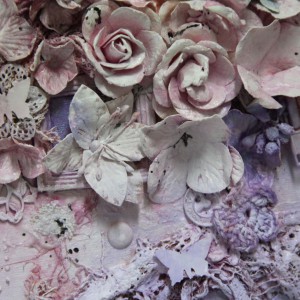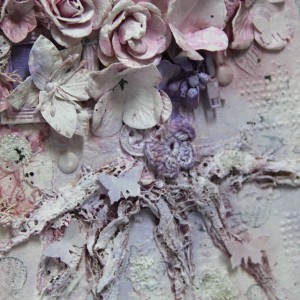 Another class was lectured by talented Agnieszka from Retrokraftshop. We made small canvas by using great techniques.
Last class was with Aida from 13arts. We made mixed media heart and bucket. Aida is real professional and I would like to invite you for Mixed media party weekend with 13 arts and great teachers which will be this year in October.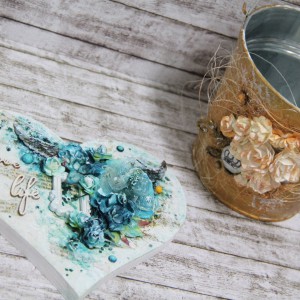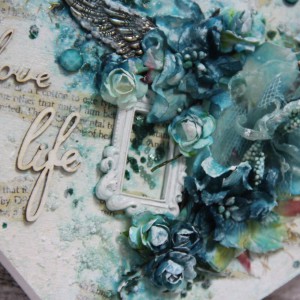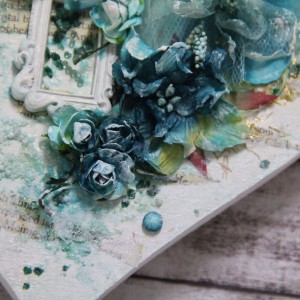 Kate