Witajcie !
I KROPKA obchodzi dzisiaj drugie urodziny. Z tej okazji chcemy Was zaprosić do zabawy – bawimy się w Blog Hop! Nasz wspaniały Design Team przygotował dla Was prace, na których są pojedyncze słowa. Odwiedzajcie blogi naszych projektantek, zostawcie komentarz pod każdą pracą, zbierajcie słowa. Na blogu I KROPKI należy ułożyć jedno zdanie ze znalezionymi słowami. Zapraszamy Was serdecznie do zabawy.
Po następne słowo zapraszam Was na bloga Veroniki Galenko.
—————————————————-
Hello!
Today I KROPKA is celebrating it's 2nd Birthday! On this occasion we would like to invite you to our birthday Blog Hop! Our wonderful Design Team has prepared extra inspirations with some words hidden in them. Visit every blog of our designers, leave a comment and collect all words. Go back to I-KROPKA's blog and make a sentence with all words you've found. Have fun! There is a prize waiting!
The next word I invite you to blog – Veronika Galenko.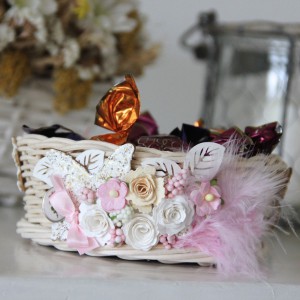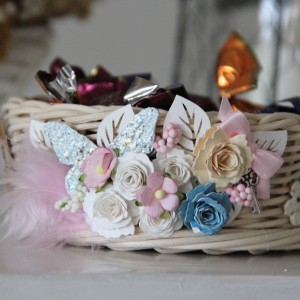 So HAPPY BIRTHDAY to I KROPKA. I prepared birthday project, basket full of chocolate candies. I used chipboards – Motyle duze and kwiatuszki piecioplatkove. I heat embossed them with Stampendous embossing ink. This cute little basket was made by my friend Světlana Řezanková – her eshop is here.
Kate