Since January 2013 I am owner of Silhouette Cameo cutting machine and I love it so much. You do not have to be any computer expert for using this machine, it is so universal. You can cut many materials.
You can buy small brother of Cameo. Portrait it is just smaller but it can cut everything just like Cameo.
I tried to cut almost every cuttable materials and it is really super. I have subscription for Silhouette shop so I am downloading many designs for my creating. It can spare your time. But if you like to create new designs it is in programme very easy.
If you do not want to have subscription it is easy just buy download card. One type is for 10 dollars and another for 25 dollars.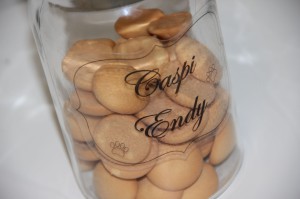 1. Cameo can cut paper
It is amazing you can choose any of good quality scrapbook paper and cut it. You can make 3D paper crafts, scrapbooking, card making. You can craft with children, make party decorations etc.
Do not cut lightweight papers, it is better to cut heavier.
2. Cameo cuts fabric
If you like to make custom apparel cameo js right choose for you. You can make any appliqué and it is so easy.
3. Cameo cuts vinyl foils and another materials
You can cut any vinyl sticker, for outside or inside purposes.
You can cut magnetic material, chalkboard foil, printable materials etc.

4. Cameo cuts stencils (plastic or adhesive)
You can cut stencils for paper crafting or for polymer clay crafting. For textile decorations….

5. Another Cameo magic
– you can cut printable silver and gold foil
– you can cut stencil for glass etching
– you can cut double sided adhesive and use them with nice colourful powders
– you can print and cut tatoos
– you can print and cut and apply to textile any picture you want


6. With Cameo you can draw
If you buy sketch pens you can draw with Cameo. Or you can buy special pen holder to use your pens,
Accessories
In box with you cameo you usually will have knife, cutting mat, CD with software and some free designs, download card in amount 10 dollars.
You can buy many accessories. I usually buying spare knife and mat. I have also fabric cover agains dust. From small tools I am using spatula and pick me up pen.
So  that is basic knowledge about Silhouette Cameo.
Have a nice day
Kate